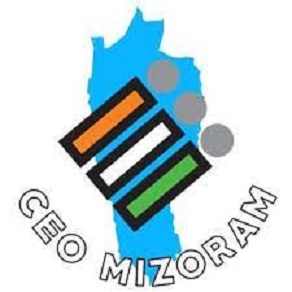 Chanchinbu inelna buatsaiha pakhatna – 'Virthli'
15 Nov 2023: General Election to the Mizoram Legislative Assembly, 2023 hnuaia Media Cell, CEO Office kaltlanga ni tin chhuak Chanchinbute tana buatsaih, mipui hnena Election chungchang leh vote thlak tura inzirtirna lam hawi kalpui tha inelna, October ni 26, 2023 atanga November ni 6, 2023 chhunga neih result chu vawiin chawhma dar 11:00 khan Addl. CEO Pu H.Lianzela, Nodal Officer, Media Cell, CEO Office chuan a puang.
Election chungchang mipui zirtir kawnga inelnaa tel CEO Office-a thehluh Chanchinbu 8 te chu November ni 13, 2023 khan Media Cell, CEO Office Member-ten  Addl. CEO & Nodal Officer Pu H.Lianzela hovin tehfung hrang hrang (Frequency, Editorial, Headline & First page top corner slogan, mark putzat belhkhawm 450) hmangtein an endik a. Endikna result hi vawiin chawhma dar 11:00 khan puan a ni. He inelna huanga telte hian Citation bakah pakhatna hian pawisafai Rs. 30,000/-, pahnihnain Rs 20,000/- leh pathumnain Rs 10,000/- an dawng dawn a, lawmman inhlan hun tur erawh inhrilhhriat leh tur a ni ang.
Inthlanpui atana mipui zirtir kawnga Chanchinbu hma la tha Media Cell, CEO Office-in a thlanchhuahte chu hengte hi an ni:
1st Virthli, Aizawl, Editor – K. Zothankhuma
2nd Lenrual, Champhai, Editor – Lalhlupuia
3rd Zothlifim, Serchhip , Editor – C.Lalrochhuanga