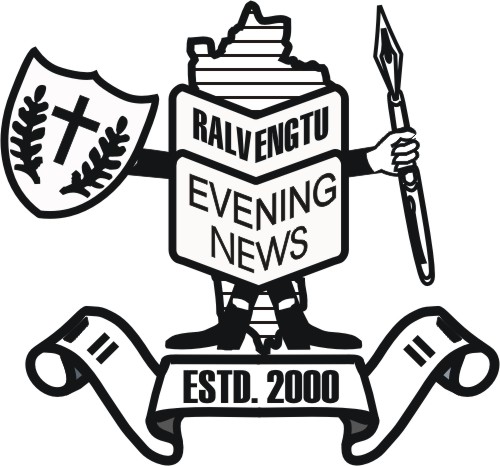 Privacy Policy
At Ralvengtu, we value your privacy and are committed to safeguarding your personal information. This Privacy Policy outlines how we collect, use, and protect your data when you visit our website, https://ralvengtu.com, and interact with our various online platforms. Please take a moment to review this policy to understand how we manage your information.
Information We Collect:
Periodicity and Language: Our publication is a daily newspaper in the Mizo language, serving the state of Mizoram.
Registration Number (RNI): We are registered under the Registrar of Newspapers for India (RNI) with the registration number MIZMIZ/2003/17359.
Online Presence: You can find us on various online platforms:
Website: https://ralvengtu.com
Facebook: https://www.facebook.com/ralvengtudaily
Instagram: https://instagram.com/ralvengtu
YouTube: https://www.youtube.com/@ralvengtu

Cookies and Usage:
We use cookies on our website for session identification purposes only. These cookies help us recognize your device when you visit our site, allowing you to navigate between pages efficiently. We do not use cookies to gather personal information or track your online activities beyond your current session on our website.
Your Choices:
You have the option to disable cookies or adjust cookie settings in your web browser. However, please note that doing so might impact your browsing experience on our website.
Data Security:
We take appropriate measures to protect your data from unauthorized access, disclosure, or alteration. While we strive to maintain a secure environment, no online platform can guarantee absolute security. Please use discretion and caution when sharing personal information online.
External Links:
Our website and online profiles may contain links to external websites or platforms. Please be aware that we are not responsible for the content, privacy practices, or security of these third-party sites.
Contact Us:
For any questions, concerns, or requests related to your privacy and data, you can reach out to us at:
Email: privacy@ralvengtu.com
Postal Address: Ralvengtu Daily News, Venglai, Lunglei, Mizoram
Changes to Privacy Policy:
We may update this Privacy Policy from time to time. Any changes will be posted on this page, and we encourage you to review the policy periodically.
By using our website and interacting with our online platforms, you consent to the terms outlined in this Privacy Policy.
Last Updated: [22-08-2023]
Thank you for choosing Ralvengtu Daily Newspaper. Your trust and privacy are important to us.