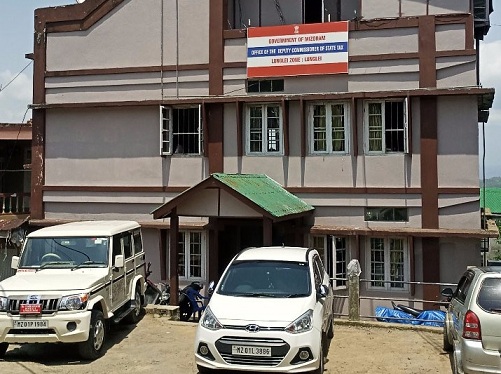 Taxation Dept-in Mobile checking an nei
02 Nov 2023: Election Commission of India(ECI)-in a phut angin, Commissioner of State Tax, Mizoram chuan Mizoram district hrang hranga Taxation office-te Mobile squad dina a ranglama hma la turin thu a pe a. Hemi bawhzui hian Deputy Commissioner of State Tax, Lunglei Zone staff te chuan Lunglei khaw chhunga dawr hrang hrangah mobile checking an nei.
Mobile checking hi Pu Hmingthansanga, Asst. Commissioner of State Tax hova neih thin a ni a. He mobile checking-in a tum ber chu, kan hma lawka MLA General Election lo awm tur denchhena political party-ten sumdawngte kaltlanga bungraw hrang hrang election campaign nana lo hman awm palh thei leh dan lova bungraw lo lut awm thei venna tur a ni.
Hei bakah hian GST hnuaia dawr in register-te inthlan dawn hnaiha tam uchuak taka bungraw chah lut thar hluai leh chhiah pe tam thar hluai an awm em tihte online-a an chhiah pekna leh bungraw lakna aṭangin an en bawk.