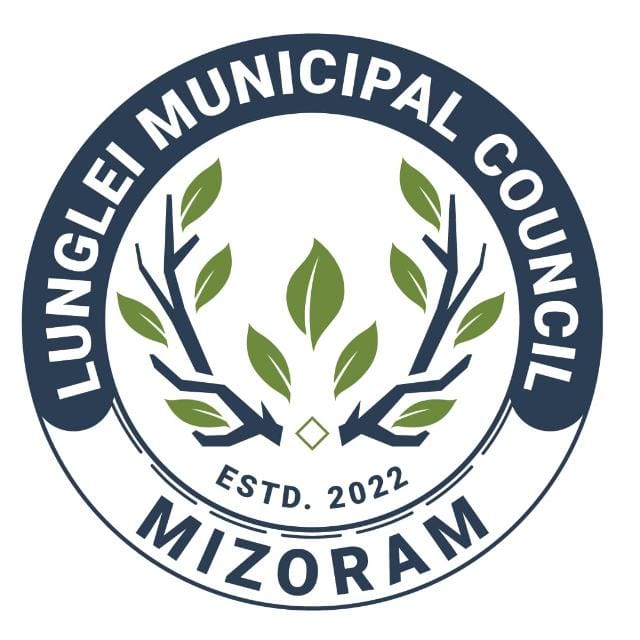 Lunglei Municipal Council-in Truck Terminal siam turin hma a la, Parking leh Fee awmze nei zawka kalpui theih an beisei, Solid Waste Management Centre pakhat hmun atan LMC Chairman-in a ram a pe
Sept ni 5, 2023 chawhma dar 11:00 khan Lunglei Municipal Council (LMC) hotute chuan LMC Office Conference Hall-ah thuthar thehdarhtute an kawm.
Thuthar thehdarhtute an kawmna hi LMC Chairman Pu Lalzuithanga'n a kaihruaia, Chairman hi Vice Chairman Pu K.Lalrinawma leh Executive Councillor Pu Zorinsanga ten an tawiawm a ni.
LMC hotute chuan LMC din anih atanga sum an hmuh tawh zawng zawng chu Rs.1,56,57,126/- a nih thu sawiin, an hman tawh dan leh balance hetiangin an tarlang:-
Salary & Wages – Rs.54,50,358, Travelling & Conveyance – Rs.7,11,485, Office Expenses – Rs.14,01,893, Furniture, Fixture & IT Equipments – Rs.31,91,262, Renovation/Repairing – Rs.3,00,000, Remuneration etc of Councillors – Rs.12,08,821, Car Rental Charges of Councillors – Rs.3,25,160. TOTAL – Rs.1,25,88,979/- Balance Rs.30,68,147/-
LMC hotute chuan Mizoram Sawrkar atangin an mamawh thawktu tur an dilna a hlawhtlinna hmuh tur a la awm loh avangin a taka hnathawh a la harsa niin an sawi a. LMC bultanpuitu leh thil chinchang hre ber C.E.O sawn sak an nih avang leh Secretary chu Revenue Department enkawl tel tir a nih bawk avangin harsatna an tawh phah hle niin an sawi. Hetihlai hian C.E.O thar erawh tunhnai khan Sawrkarin a pek thu an sawi a, FAO Post an dilna pawh District Treasury Officer hna chelh mektu Pu Vanlalrosiama kawp tir a ni, an ti.
Draft Lunglei Municipal Council Regulation/ by Laws paruk peih tawh a nih thu leh mipuite tan en theih tura hun hawn kal mek niin, September ni 13.2023 Board of Councillor Meeting-ah pawma Cabinet pawmpui tura thehluh tum a ni, an ti.
LMC Complex tur chungchangah a hmun tur zawn mek a nih thu te, a sum lam chu UD&PA lamin ngaihtuah sak an tum thu te, Truck Terminal siam turin NHIDCL lam nen indawrna kalpui mek a nih dan leh Lunglei khawpui dai hmun thumah Solid Waste Management Centre siam tura hmun hrang hrang an en tawh dan te, Lunglei hmar lam Pukpui daiah chuan LMC Chairman-in a ram a pek thu te an tarlang a ni.
Lungleia Lirthei Parking Fee khawn chungchangah LMC hotute chuan tuna Lunglei Parking khawn dan fel tawklo leh Parking atanga sum lut khawiah nge hman a nih Lunglei mipuiten kan hrelo reng chu thil fello tak nia an hriat thu sawiin, LMC in Parking fee khawn thei tura hmalakna a kalpui mek thu leh October thla thar atang chuan LMC kaltlangin Lunglei khawpui Parking leh Fee felfai zawk leh awmze nei zawka kalpui theih an beisei thu an sawi a ni.
Lunglei Municipal Council hnuaia Ward 11-ah June thla liamta khan Ward Committee din fel vek tawh anih thu leh Ward Committee member atan hian Political Party tin aiawh leh a dahawm a ngaihte an dah tih sawiin, Sanitation leh Advertisement and Hoarding te chu a enkawl mektu Deptt atangin LMC kutah dah a nih tep thu leh Kumthar lam atang chuan Property Tax pawh lak theih an beisei thu an sawi.
Awmze nei taka hmala tur leh hna thawk tak tak tur erawh chuan thawktu tur an mamawh Mizoram Sawrkara an thlen UD&PA Deptt lamin Finance lama an thehluh tawh chu engemawzat tal a hlawhtlinna an hmuh hma chuan hma lak a harsa hle dawn tih sawiin, Mizoram sawrkar pawhin an mamawhna te hriaa thawktu pek belh thuai se an duhthu an sawi a ni.