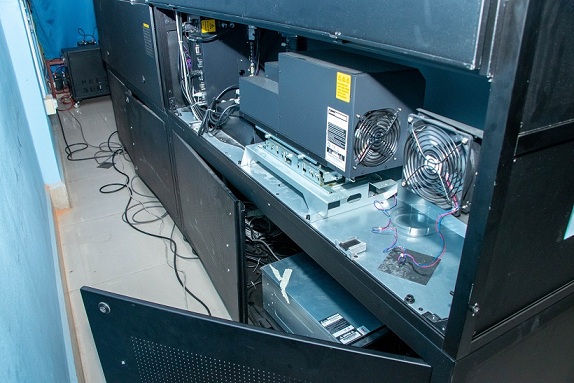 Mizoram chhunga passenger phur motor-a thilthleng leh thlen chin chhuina hmanrua hawn a ni
Vawiin (Sept ni 15, 2023) khan Pu TJ Lalnuntluanga, Transport Department changtu Minister chuan Directorate of Transport, Tuikual Aizawl-ah Transport Department hnuaia Mizoram chhunga Vehicle Location Tracking & Emergency Alert System (VLT & EAS) Control and Command Centre chu khuallian niin a hawng.
Khuallian chuan, Kan nunau chak lo zawkte humhim nan hetiang ang emergency button leh motor thlen chin Tracking-na hmanrua hawn a ni chu kan ram hmasawnna bul a nih ngei a beisei thu a sawi a, passenger phur motor driver te'n fimkhur takin an awm phah anga, kan him phah bawk dawn a, kan Police-te pawh hnuchhui nan a pui thei bawk dawn a ni, a ti.
Lirtheia harsatna tawk- pawngsual, insuam/inrawk, accident eng pawh thleng se Panic Button an hmeh veleh Command & Control Centre leh ERSS (Police Department)-ah alert thlengin, harsatna thlenna hmun an chhui chhuakin, hma lak zung zung theih a ni dawn a ni. VLT Device hian Command & Control Centre-ah Motor a nun chuan lirthei dinhmun a thawn reng a. Motor awmna, tlan chak zawng, Signal dawng tha lo, device tihchhiat tum, SIM Card nung tha lo te a hriat theih a ni.