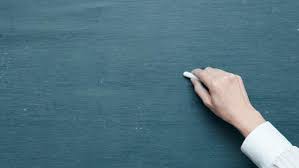 TUNGE KA CHHERCHHUAH VE ? – Jemato of Leitlangpui
Khawvel changkanna-in a kentel WhatsApp te, IG te leh FB-ah te rual pawl nan tiin vâl hi nula rim hman lêk lo a lo bih ve ngur ngur chang ka nei ta fo mai. Chu mai ni lovin online games a lo awm phei chuan tihtur tul te pawh tul lovah chantîr chang a awm nawk fo bawk a. Mihring hian chintâwk kan thliar thiam hi a va ngâi thin em.
Heng social media chi hrang hrang ka han sawi zingah vawikhat chu Zirtirtu-in a zirlai naupang a chherchhuah chanchin fiamthu ni si, ril deuh si hi ka chhiar fuh hlauh mai. Zirtirtu pakhat chuan a zirtir naupang kha Officer lian tak takah chherchhuakin ama tan pawha an office han lenluh pawha biak har khawp a chherchhuak hi a lo ni a. Zirtirtu pakhat ve thung chuan a nau te hna hniam tê tê (chawhmeh zuar, sa sât, etc.) thawk theiin a chherchhuak a; mahse, chung mite chuan an Zirtirtu kha an theihnghilh ve lo; an ko lawm lawm a ni.
Ka beisei leh ka tum pawh ni miah lo kha, kum 10 chuang Zirtirtu hna ka lo chelh ve ta reng mai. Zirtirtu tha nih tumin ka theih tawk tlem hle mahse ka theihna zawn a nih phawt chuan ka zirlai naupang te hi tlansan thei ka ni lo. Nuam ti taka ka hna hi tha taka thawh hi ka tihtur a ni tih hriain, zirlai naupangte kawng dik kawhhmuh turin nitin hun ka hmang thin a ni si.
Ka han tarlan tak Zirtirtu pahnih te mi chherchhuah dan chungchang khian keimahah pawh inenlêt duhna nasa tak min neih tir a; ka naupang chher ve te khan engtinnge min ngaih ang a, eng ang chiahin nge min dah pawimawh ang tih ka ngaihtuah a. Zirtirtu pakhat zawkin Officer rual a chherchhuak a, mahse mi nawlpuiin an biak that ngam loh, biak harsa tak hi ka chherchhuak ve ang nge mi nawlpuiin an biak theih tur chi ang hi ka chherchhuak ve zawk dawn ? Duh thlang dawn ta ila kei chuan thlan tur dang ka hre chuang hauh lo nia.
Chutih hunah erawh chuan keiin khitiang khi ka lo chherchhuak ve mial a nih chuan hmuhnawm ti takin ka thlîr ang a, Officer rual te khi ka chhuang viau ang a, hna hnuaihnung zawk thawk te hi ka fak viau bawk ang a, an hriat lohvin ka hlim ru veng veng ang.
Mihring inanglo tak tak te chher-chhuaktu Zirtirtu hna hi a pawimawhin ram leh hnam din chhoh zel nan a pawimawh tih hriain hmasawnna rahbi, pen tina kan hmuh theih nan Zirtirtute hian tihtur kan lo va ngah siin, ka chherchhuah te zarah hmasawn tura kan inenlêt fo hi a va tul em!